INCREASE YOUR REVENUE

A conversion tool
Our insurance solutions create trust on your platform and in so doing prompt more people to both rent and rent out as well as buying existing products instead of buying new.

Gives your average order value a boost
Not only do our solutions make more people dare to take the step of consuming more sustainably, we also see that our solutions have a big effect on the average value per transaction since more people dare to share more valuable stuff.

Creates recurring consumers
We see your customers as our customers and thus do everything in our power to ensure that they continue to consume in a sustainable way. Today, 9 out of 10 customers of Omocom state that they intend to continue renting out their goods. This is especially remarkable because this number relates to those customers that have experienced damages during a rental and not all of them had been entitled to receive compensation.











ONE PARTNER AND ONE API
We've heard really crazy stories from platforms that needed about 20 different insurance partners in order to operate in a dozen markets, which is a lot. Thanks to Omocom, those days are over. Omocom is licensed to operate throughout Europe and we're already live with customers throughout the whole Nordic region as well as in Germany, Portugal, and Spain. With Omocom, you only need one insurance partner and we make sure to cover your insurance needs in the best way possible to enable a smooth and seamless expansion.
Grow with us!
API-BASED AND DATA-DRIVEN

Omocom's API is tailored specifically for rentals and second hand purchase, whether it is between two companies or two private persons and whether the transaction regards a subscription, leasing, or short/long-term rental. Our solutions enable seamless transactions and excellent user experiences from start to finish.

Our algorithms process large amounts of transactional data from the platforms that are connected to us through our API and enable us to deliver much more than just digital insurance solutions back to our customers.

Our risk engine has a unique ability to personalize risk, which enables individual risk calculations for each individual transaction, in real time.

Our built-in risk assessment also has the ability to reduce and counter fraud on the platforms we are working with.
REQUEST API
Seamlessly integrated into your digital flows.
A transaction (rental or purchase) takes place on the platform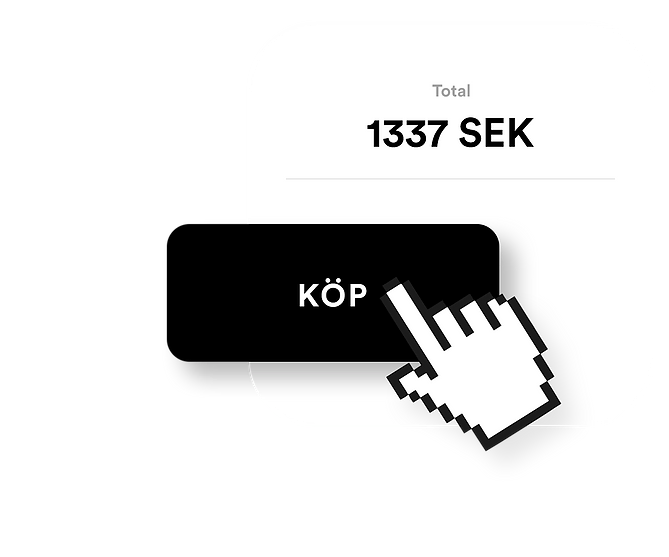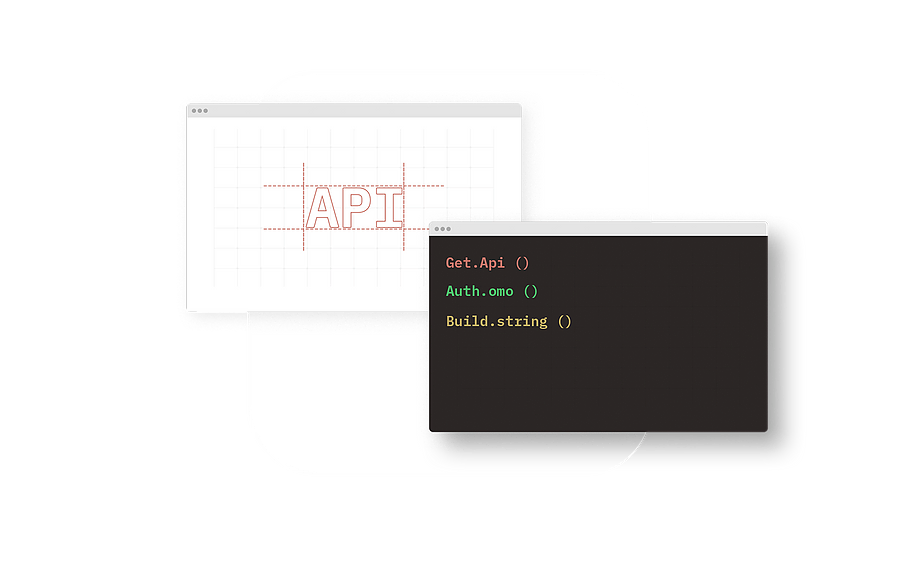 Omocom automatically picks up transactional data through API At the same time as the transaction is completed, a personal insurance letter is created and sent directly to the customer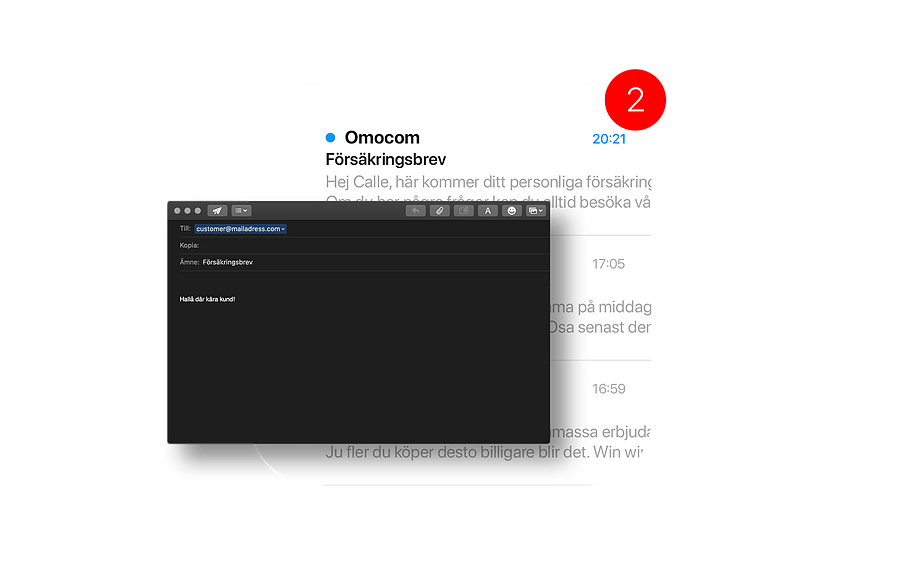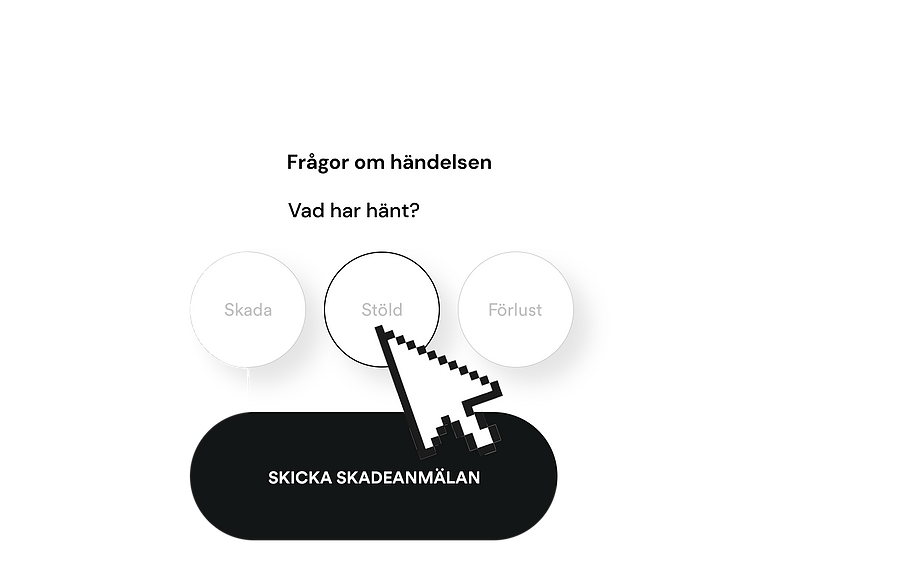 Should damage occur during the insurance period, the customer reports the damage directly to Omocom through a digital claims form Omocom receives the claim and our experienced claims settlers make sure to compensate the customer in the best way possible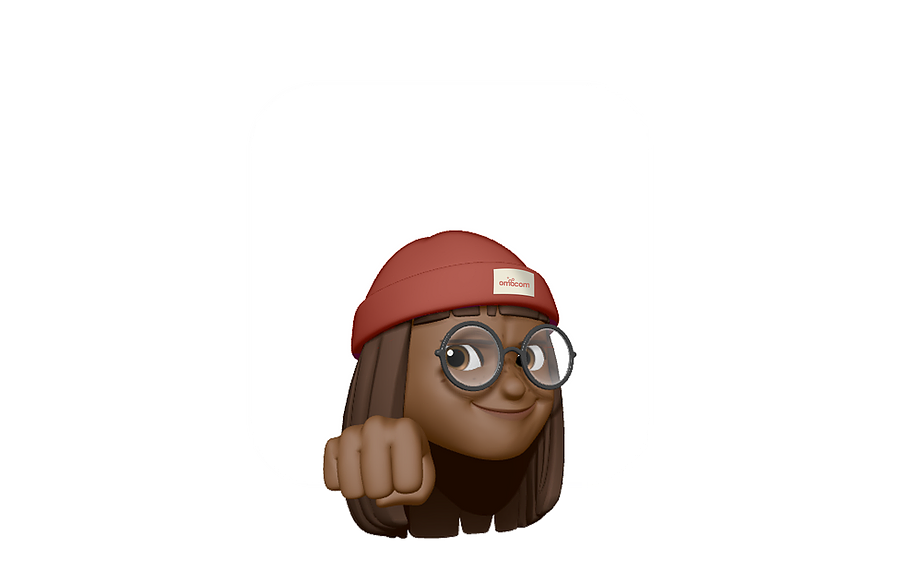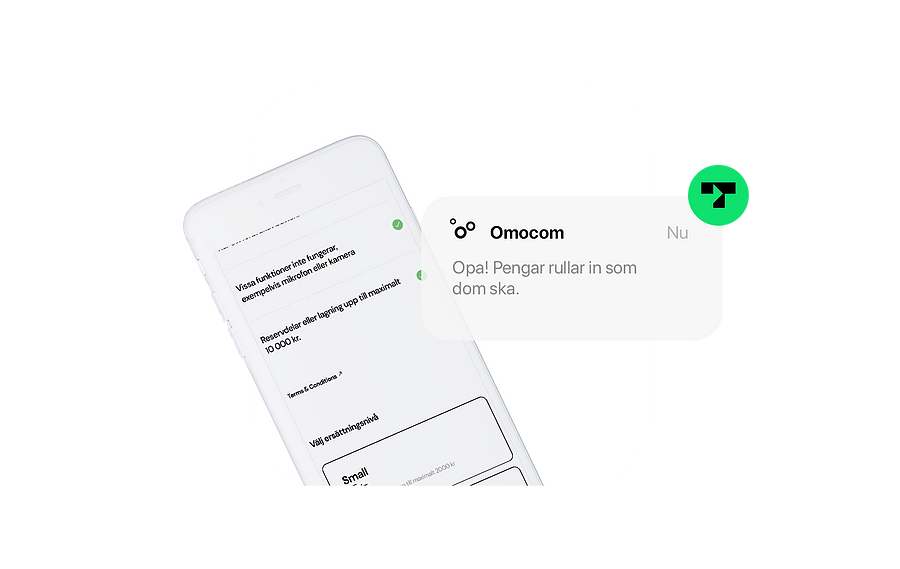 Omocom performs lightning fast payouts directly to the customer through our payment partner Trustly Omocom either sends an invoice to the platform for the number of insurances sold the previous month or collect the payment of the premium at the same time as the primary transaction is carried out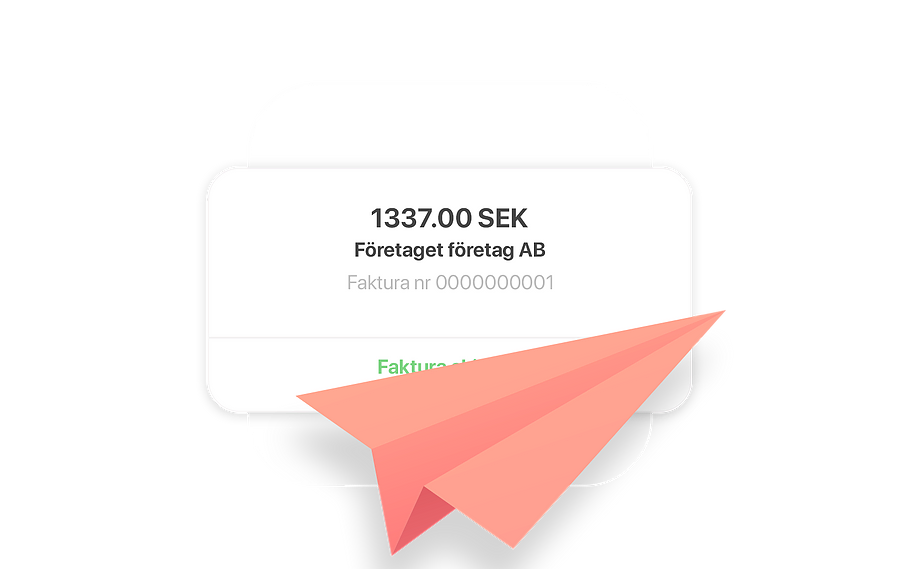 WHAT OUR PLATFORM PARTNERS SAY ABOUT US
There is a flexibility in Omocom's insurance solution for our customers that no one else has been able to offer. Therefore, it feels incredibly safe to be able to offer it to our owners, and hope that it will attract even more people to rent out their homes!

Olof Kernell, Founder & CTO, Guestit
The traditional insurance industry has not been able to deliver a good solution to us. Omocom's solution fits our business model perfectly as it is adapted for short periods and digital processes. In addition to the launch itself going like clockwork, we also see results far beyond what we expected.

Tim Bjelkstam, CEO Tiptapp
​Omocom is the only insurance player we have found that understands a two-sided market. They share our goal of keeping products in use and reducing production-related emissions.

Ola Degerfors, CEO
Vakansas affärsmodell går ut på att göra det så enkelt som möjligt för både uthyrare och hyresgäster att samnyttja lokaler. Därför var Omocoms försäkring en no brainer för att vi ska kunna vässa vårt erbjudande och göra samnyttjandet så riskfritt som möjligt.

Robin Rushdi Al-Sálehi, grundare Vakansa
Med Omocom kan våra kunder känna sig fortsatt säkra på att vi tar hand om deras saker hela vägen från upphämtning till återleverans. Tillsammans möjliggör vi den bästa möjliga förrådsupplevelsen samtidigt som våra kunders tillhörigheter är i säkert förvar.

​Oscar Hentschel, CEO, Ztorage
Samarbetet med Omocom ger Uveil möjlighet att fokusera på det vi är bra på, samtidigt som vi vet att alla hyresavtal är säkrade genom Omocom. De har levererat lösningar som passar perfekt med våra system och önskemål, och forskningsprocessen är enkel för våra kunder.

Fredrik Opheim, CEO, Uveil
Under 2019 stals 65 000 cyklar i Sverige. Tillsammans med Omocom kan vi erbjuda den första Svenska cykelförsäkringen, även för begagnade cyklar. På sikt vill vi tillsammans se till att cykelstölderna minskar och göra det enklare och säkrare för fler människor att äga eller leasa sin cykel.

Tomas Grönqvist, grundare MIOO
Våra lösningar håller produkter i användning  uppmuntrar alla att ta väl hand om sina produkter men om olyckan är framme så är vi där. Vi gillar att arbeta med partners som strävar åt samma hållbara håll och är oerhört glada över samarbetet med Omocom.

David Knutsson, grundare Parently
Trygghet är en grundpelare för vår verksamhet. Därför känns det super att kunna erbjuda detta till våra kunder via Omocom som verkligen levererar försäkringar anpassade för uthyrning.

Herman Treschow, Director Nordics MyCamper
WHY OMOCOM?
Increases sales & the use of existing resources

Easy to get started & support throughout the whole collaboration

One partner to scale and grow your business with

LET'S TALK
Sound interesting? Fill in the form and we'll get back to you, or call us directly at +46 8 - 520 278 70.